plant genomics euroscicon 2018
About Conference
Theme- Precise Gene Editing in Plants
Euro Scicon invites all the participants from all over the world to attend "4th Global Summit on Plant Genomics" during Jun 20-21, 2018 at Rome, Italy which includes prompt Keynote presentations, Oral talks (Speaker forum and Young research forum), Poster presentations, Workshops and Exhibitions.
Plant Genomics 2018 is a global overview the Theme: "Precise Gene Editing in Plants" which brings together persons particularly interested in the genome of Plant Science and Agriculture Science, both raw and finished; to foster programs of general papers and symposia on special topics dealing with this field of genomics; to promote such other activities as will stimulate activity in and emphasize the importance of research in genome and gene editing. Our conference provides quality, timely Symposium at International Conference on Plant Genomics.
Goals:
Develop focused and timely programs, products and services that engage those involved in Plant Science and Plant Genome, Agriculture Science and related fields. Enhance communication and market our programs, products, and services more effectively. Expand global impact by developing the infrastructure to deliver technical programming for targeted international audiences.
About Rome
Rome is the capital city of Italy located in the central western position of Italian peninsula along the shores of the river Tiber. It is the fourth most populous city in the European Union. It is a famous tourist location and is the 13th most visited city in the world. Italy is known for its renowned cuisines. It gives us immense pleasure to organize an International Conference on Plant Genomics in the land of cuisines. They focused on the quality of Plant Genetic Engineering and GM crops. Plant Genes, Plant breeding methods and GM Crops are their major tools. The famous "Genomics Research Centre" in Italy. Plant Genomes and through careful analysis this will lead to extraordinary biological breakthroughs, particularly in comparative genomics, genomic evolution and knowledge regarding gene expression and function. The conference will provide a vast idea about Plant Genomics and gene editing technologies. This valuable information will be shared by Genome editors, Expertise in Plant Genomics, Plant scientists, Plant Gene Editing for the Consumer, Plant breeders, Research Scholars, Professors, Industrialist, and Agriculturist.
Opportunities for Conference Attendees
For Researchers &Faculty:
Speaker Presentations
Poster Display
Symposium hosting
Workshop organizing
For Universities, Associations & Societies:
Association Partnering
Collaboration proposals
Academic Partnering
Group Participation
For Students & Research Scholars:
Poster Competition (Winner will get Best Poster Award)
Young Researcher Forum (YRF Award to the best presenter)
Student Attendee
Group registrations
For Business Delegates:
Speaker Presentations
Symposium hosting
Book Launch event
Networking opportunities
Audience participation
For Companies:
Exhibitor and Vendor booths
Sponsorships opportunities
Product launch
Workshop organizing
Scientific Partnering
Marketing and Networking with clients
SESSION AND TRACKS
Track 1: Plant Genomics and Biotechnology:
The development and use biotechnology and genomic tools in economically important plant species such as forest and fruit species, cereals, legumes and medicinal plants. Major efforts are directed to explore genomic tools, such as sequencing, transcriptomics, proteomics, and molecular markers, to identify regulators, genes and strategies responsible for resistance to pests and diseases and for tolerance to water deficit, salinity and temperature stress. Grounded by physiology, biochemistry and biotechnology tools, we identify new plant products, improve biomass production, and also support breeding programs. The study of bioactive compounds and potential health beneficial effects of food metabolites is also performed.
Cereal Genomics
Plant genomics scope in Europe
Micropropagation in Plants
Plant Tissue Culture and Biotechnology
Sequencing
Transcriptomics
Proteomics
Molecular marker development / Marker assisted selection
Track 2: Plant Genome Engineering: Strategies and Developments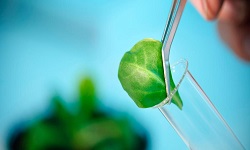 Modern approach in genome engineering (GE) has made it possible to accurately alter DNA sequences in plant cells, providing specifically engineered plants with traits of interest. Gene targeting efficiency turns on the delivery-method of both sequence-specific nucleases and repair templates, to plant cells.
Plant Genome Engineering and Plant genetic diversity
Improving gene editing technology, enzymes, and methods
Genome editing applications using new techniques
Genome editing and the latest EU policies
Genome / DNA assembly for editing
Plant Genetic Engineering and GM crops
Plant Gene Editing for the Consumer
Plant Genome its Applications in Cereals
Plant metabolism/Pathway manipulation/System biology
Track 3: Plant Functional Genomics
Functional Genomics has been established to study the structure and function of nuclear genome in higher plants.
Drought Tolerance and Frost Tolerance
Heat Tolerance
Hybrid wheat and Phenotyping
Plant Transformation
Salinity Tolerance
Structural Biology
Plant Genomic Case Studies
Track 4: Plant Genetics and Epigenetics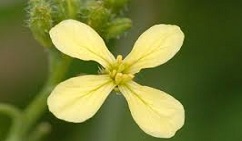 Plants developed gradually experienced genetic and epigenetic controlling systems to respond rapidly to unfavourable environmental conditions such as heat, cold, drought, and pathogen infections. In particular, heat greatly affects plant growth and development, immunity and circadian rhythm, and poses a serious threat to the global food supply. Transgenes appear to be particularly sensitive to epigenetic variation which can lead to transgene silencing, i.e. the complete or partial inactivation of transgene expression. Plants are ideal model systems to study the influence of changing environmental conditions on epigenetic patterns. We are especially interested to understand how certain genomic regions become targets for epigenetic modification and how environmental stress affects epigenetic gene regulation. Our applied work investigates how transgene silencing can be prevented and how epigenetic variation can be exploited for novel breeding strategies
Epigenetics and DNA methylation studies
Disease and stress resistance
miRNA and RNA analysis
Plant breeding methods
Pathogen detection and analysis
Track 5: Bioinformatics and Data Analysis
The plant co-expression is a new internet-based database for plant gene analysis ... A typical co-expressed gene can generate many lists of co-expression data that contain hundreds of genes of interest for enrichment analysis. Also, co-expressed genes can be identified and cataloged in terms of comparative genomics by using the 'Co-expression gene compare' feature. This analysis will help interpret experimental data and determine whether there is a common term to those genes.
Bioinformatics analysis and challenges
Use of genomic data for candidate genes
Identifying novel functional genes
Application of bioinformatics software for DNA / RNA analysis
Computational systems for modelling and visualisation of information
Cloud computing and storage solutions
Industry applications of the latest genomic technologies
Collaborations and how they can drive plant research
Insight into regulatory challenges
Track 6: Plant Science
Plant Science is focused on the genetic and cellular control of plant growth and development in model species, crops and their wild relatives using genomics, proteomics, systems biology and advanced light microscopy. Plant Science specialisation is designed to give students an understanding of how plants function, scaling from the molecule to the ecosystem and how this function underpins the performance of plants in natural and agricultural ecosystems. Plant Science is a major focus of scientific research activity at ANU, spanning everything from the function, energy, interactions, genetics and modeling of plants and their environments. In this specialisation students are exposed to cutting edge disciplinary research and researchers, which builds engagement, understanding and analysis of current issues in plant biology. The specialisation will assist students seeking to pursue professional and graduate degrees in plant sciences, and will provide a solid background for students pursuing career goals in plant laboratory science, and public and environmental policy.
Plant Morphology and Plant Metabolism
Medicinal and Aromatic Plant Sciences
Soil Science and Soil-Plant Nutrition
Agricultural Science
Plant Physiology and Biochemistry